Worldwide Café
Located next to the lobby area, Worldwide Café is open for breakfast and dinner daily. The ever-popular spot draws a casual crowd looking for a refreshing drink and features culinary favourites from around the world. Whether you are meeting a business colleague or just out for the evening with the family, our Richmond, BC restaurant has a little something for everyone.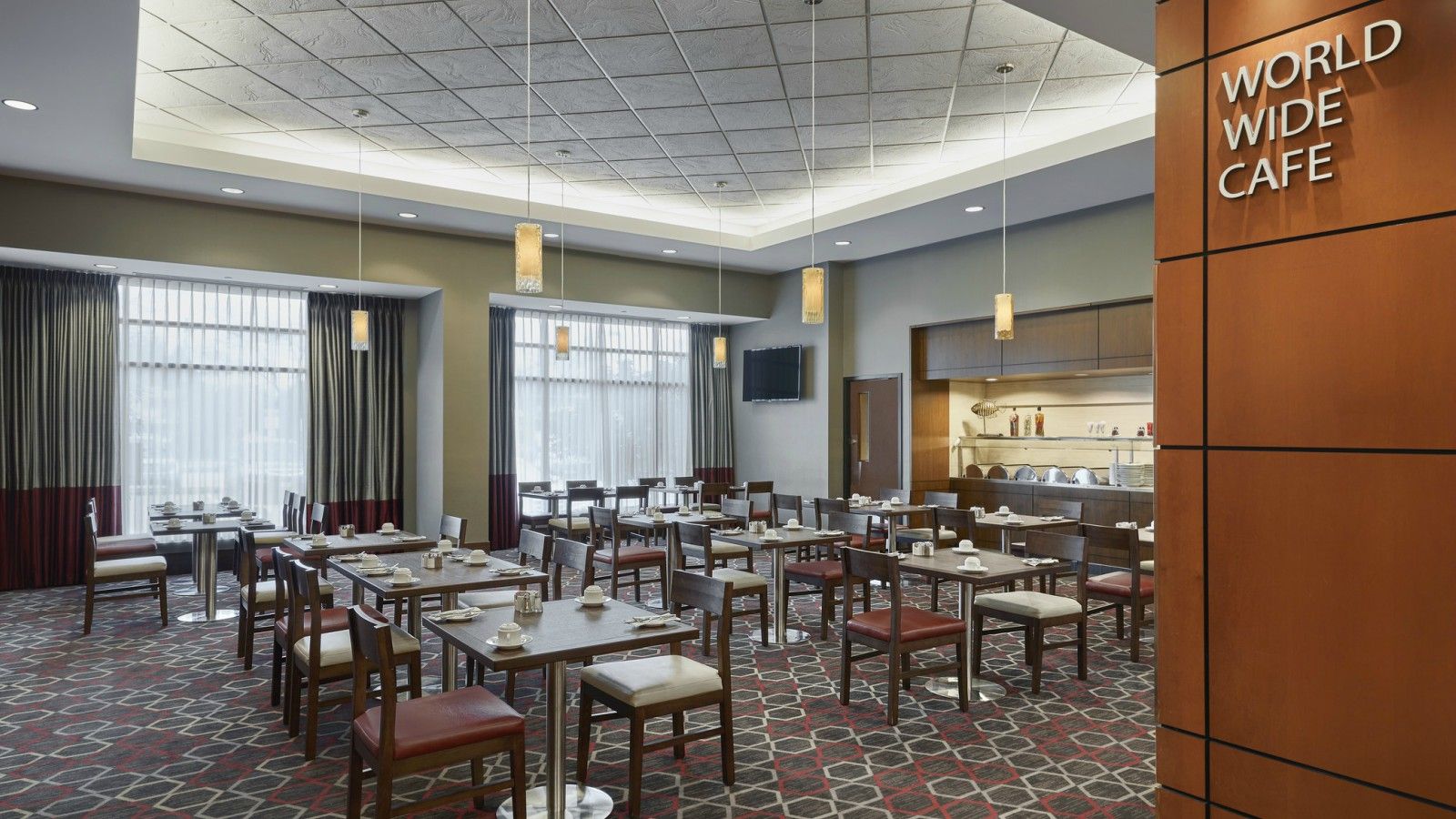 Hours
Daily Breakfast: 6 - 11 AM
Dinner: 5 - 10 PM
Room Service
Room service is available everyday from 6:30 - 10:30 AM for breakfast and 5 - 9:30 PM for dinner. No room service is available for lunch.
Menus